The Essentials: Gathering the Key Ingredients and Utensils
Gather 'round folks, it's time for a crash course in prepping your kitchen for culinary excellence! We're talking about 'The Essentials: Gathering the Key Ingredients and Utensils' – because let's face it, without the right tools, we might as well attempt to sew a button with a sledgehammer. First off, grab those pots and pans, people! You can't summon Gordon Ramsay without a trusty saucepan. And let's not forget the holy trinity of the kitchen – the spatula, the whisk, and the tongs. With these bad boys in your arsenal, you'll be flipping, whipping, and grabbing with finesse. Now, let's talk ingredients. The backbone of any delicious dish lies in the pantry's magical depths. Stock up on salt, pepper, and a pinch of unicorn tears for good measure. And for those more adventurous souls, don't forget the secret weapon – a sprinkle of pixie dust, but kindly refrain from using unicorn glitter, we don't want to end up with sparkly mashed potatoes. So, fellow culinary warriors, arm yourselves with these essentials, and may your kitchen adventures be filled with laughter, flavors, and the occasional fire drill. Stay seasoned, my friends!
Mastering the Basics: Preparing the Nutella Cake Batter
So you've finally decided to enter the delicious world of baking, huh? Well, buckle up my friend, because we're about to tackle the art of preparing the Nutella cake batter. It may sound simple, but let me warn you, this is not for the faint-hearted. You'll need patience, determination, and some good old-fashioned dance moves to truly master this task. Start by cracking those eggs like a pro, but be warned, eggshells have a sneaky way of ending up in places where they shouldn't be (watch out for gravity-defying shell acrobatics). Next, pour in the flour while attempting a graceful twirl, because who said baking can't be a full-body workout? And of course, the star ingredient – Nutella. Ah, the golden ambrosia that brings joy to our souls. Carefully measure it out, but don't be surprised if a spoonful or two mysteriously vanishes during the process (we all have our weaknesses). Finally, mix it all together with the vigour of a DJ at a music festival, ensuring a smooth and luscious batter. Voila! You've now unlocked the first level on your path to Nutella cake greatness. Enjoy the sweet ride, my friend!
Baking Like a Pro: Tips and Tricks for Perfectly Moist Nutella Cake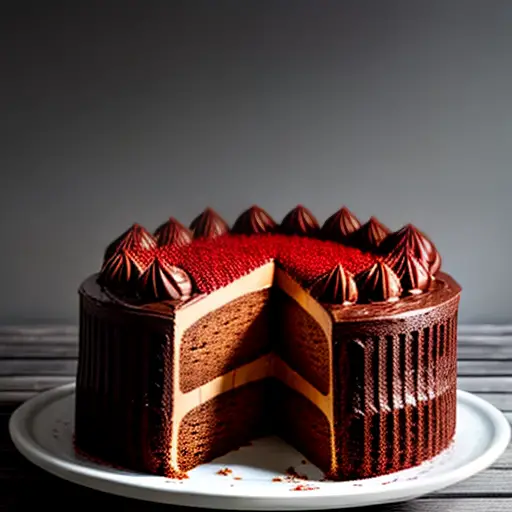 Hey there, fellow bakers and Nutella enthusiasts! Today, I'm going to spill the (chocolate) beans on how to bake like a pro and indulge in the irresistible delight that is the perfectly moist Nutella cake. So, buckle up and get ready to have your taste buds transported to a whole new level of chocolatey heaven!
Now, the first rule of baking like a pro is to have all the necessary ingredients within arm's reach. And of course, this includes a generous jar of Nutella—because let's be honest, Nutella makes everything better. Don't be shy about adding a little extra in there; this is the time to go all out. Embrace your inner chocolate lover!
As we embark on this tantalizing journey, remember that baking is like a dance. You need to understand the moves, follow the steps, and add your own flair. So, let's start by preheating your oven to the perfect temperature—a balmy 350 degrees of baking goodness.
Now, the secret ingredient to achieving that perfect moistness in your Nutella cake lies in the art of measurement. Be precise when measuring out your flour, sugar, and all the other dry ingredients. It's science, people! So, whip out those measuring cups and spoons and get ready to become a mini scientist in your kitchen lab.
Speaking of dry ingredients, let me remind you to always sift them together. Sifting helps create a lighter and fluffier cake, ensuring that every bite is an explosion of Nutella-infused joy. Trust me, your taste testers will thank you later.
But what truly takes your Nutella cake to the next level is the wet ingredients. Butter, eggs, milk—oh my! Make sure they're all at room temperature, so they can mix and mingle harmoniously with that glorious Nutella. Pro tip: if you're feeling extra adventurous, throw in a spoonful of sour cream for added moisture. Your taste buds won't know what hit them!
Now comes the moment where you marry those dry and wet ingredients together. Slowly incorporate the dry mixture into the wet, being careful not to overmix. Remember, you want your Nutella cake to be tender, not tough. Be gentle, my friends, and let the batter do its thing.
Ah, the aroma! As your cake bakes in the oven, your kitchen will be filled with the most heavenly scent. Aromatherapy has got nothing on this! But don't get too carried away; keep an eye on your masterpiece. Every oven has its quirks, and you don't want your Nutella cake to go from perfectly moist to mind-numbingly dry.
Once your cake is baked to golden perfection (insert dramatic drumroll here), it's time for the pièce de résistance—the Nutella frosting! Grab another jar (or two, who's counting?) of Nutella and let your imagination run wild. Slather it on generously, swirls, swoops, or any design your heart desires. Remember, presentation is everything. You eat with your eyes first!
And finally, don't forget to share the love. Baking is all about making memories and indulging together. So, gather your loved ones, slice that Nutella cake, and savor every bite. Don't be surprised if all you hear are synchronized 'mmmms' and a chorus of sweet, chocolate-induced happiness.
So, my fellow baking enthusiasts, go forth and conquer the world of Nutella cake! With these tips and a few dollops of Nutella, you'll be well on your way to achieving moist, chocolatey perfection. Happy baking, and may your kitchen be forever filled with the sweet aroma of success!
Adding the Finishing Touches: Decadent Nutella Frosting and Decoration Ideas
Listen up, fellow cake enthusiasts! Today, we are diving headfirst into the realm of decadence with our ultimate dream team: Nutella frosting and fabulous decoration ideas that will make your taste buds do cartwheels. Picture this: a velvety smooth wave of luscious Nutella goodness cascading atop your freshly baked masterpiece. It's like spreading joy in every creamy swipe – a glorious match made in dessert heaven. But let's not stop there! Let your inner artist shine by adorning your creation with whimsical decorations. A mountain of chocolate curls? Why not! Sprinkles raining down like confetti? Absolutely! And if you want to take it up a notch, add a dollop of Nutella on top as a tasty crown. Because life's too short for ordinary frosting – let your cake become a masterpiece worth drooling over!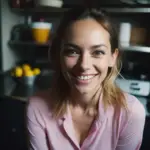 Austin is a witty and vivacious blogger who has a knack for making people laugh. With her infectious sense of humor, she effortlessly brings joy to her readers through her blog posts. But Austin's talents don't stop there - she is also a passionate cook and baker. Her kitchen is her sanctuary, where she experiments with flavors, creates mouthwatering dishes, and bakes delectable treats that leave everyone craving for more.