When Does The New Season Of Cake Boss Start
'A Sweet Return: The Anticipated Premiere Date of Cake Boss Season 11'
Get your aprons ready and prepare your taste buds, because it's time for a sweet return! The highly anticipated premiere date of Cake Boss Season 11 is finally upon us, and let me tell you, my sweet tooth is tingling with excitement. Buddy Valastro and his gang of talented bakers are back to create mind-boggling cakes that will make your jaw drop and your stomach grumble in delight. From gravity-defying creations to life-sized edible replicas, this season promises to up the ante in the cake game. So mark your calendars, set your DVRs, and prepare yourself for a sugar rush of epic proportions. It's time to slice into the sugary confections and join the Cake Boss craze once again!
'Slice into the Delicious Details: Confirmed Air Date for the New Cake Boss Season'
Alright, folks, get ready to have your taste buds tickled and your sweet tooth satisfied because the moment we've all been waiting for is finally here! Put on your baking aprons and prepare to go on a mouthwatering journey as the new season of Cake Boss has just sliced its way into our lives with a confirmed air date. Mark your calendars because starting [insert air date here], we'll embark on a sugary adventure filled with towering, jaw-dropping cakes, over-the-top frosting, and enough fondant to build a dessert fortress. So, get ready to have your cake and eat it too, my friends, because this show is surely going to take the icing on the cake to a whole new level of deliciousness!
'Preparing for a Tasty Treat: Mark Your Calendars for the Upcoming Cake Boss Season Premiere'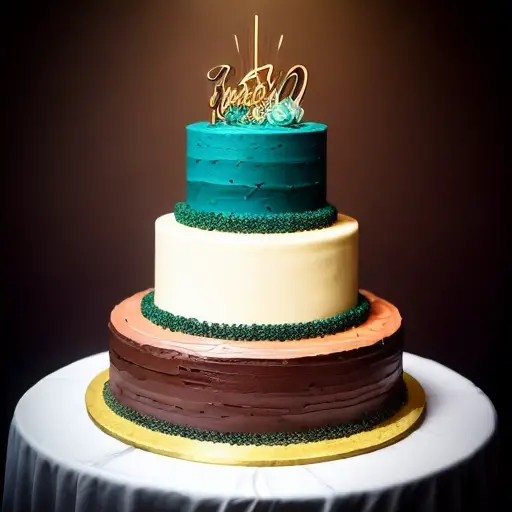 Attention all dessert enthusiasts and sugar addicts! It is time to mark your calendars and put your elastic waistbands on standby because the moment we have all been waiting for is finally upon us. Brace yourselves and prepare your sweet tooth for the upcoming Cake Boss Season Premiere! Yes, you heard it right, our favorite baking maestro, Buddy Valastro, is back to tantalize our taste buds and create mind-blowing works of edible art.
Now, preparing for this mouthwatering extravaganza requires precision and dedication. Just like a pastry chef meticulously measures ingredients, we must carefully plan our viewing experience. First things first, find the most comfortable spot in your house to enjoy this sugary spectacle. Whether it's your cozy couch, a bean bag chair, or a homemade pillow fort, make sure it provides maximum comfort because you will not want to miss a single sprinkle-filled moment.
Next, let us talk snacks. While watching the master himself whip up delectable confections, it is imperative to have an arsenal of treats at your disposal. This is not the time for kale smoothies or celery sticks; this is a time for indulgence. Load up on candies, cookies, and all things chocolate. Let your taste buds run wild as you explore the vast world of flavors while Buddy valiantly battles baking mishaps.
Of course, no viewing party would be complete without a slice (or two, or twelve) of cake. I mean, we wouldn't want to insult Buddy by not showing our culinary appreciation, right? So, before the premiere hits our screens, take the time to visit your favorite local bakery or, if you are feeling adventurous, whip up your own masterpiece. Choose a cake that embodies your wildest dessert dreams. Whether it's a multi-layered chocolate explosion or a strawberry-filled paradise, make sure it's a showstopper worthy of Buddy's approval.
Now, as we gather our goodies and eagerly wait for this sugar-filled spectacle, we need to get our decorations in order. Dust off those baking-inspired party hats, inflate some balloons shaped like cupcakes, and string up twinkling lights in the form of icing swirls. Embrace the whimsy and let your inner child run free. After all, this is a celebration of all things cake, and there's no room for seriousness!
Finally, when the time comes, grab your remote control like a maestro conducting an orchestra and press play. Sit back, relax, and let Buddy Valastro transport you to a world of frosting and fondant. Let his infectious laughter and larger-than-life personality brighten your evening. Prepare to be amazed by his skillful techniques and innovative creations. Get ready to shout in awe and, occasionally, laugh out loud at the baking misadventures that regularly cause flour explosions in the Carlo's Bake Shop kitchen.
So, my fellow sweet-toothed comrades, let us prepare ourselves for the upcoming Cake Boss Season Premiere. It's time to carve out a little slice of joy in our busy lives and indulge in the sweetest guilty pleasure that reality television has to offer. Whether you're a baking aficionado or just someone who loves to watch others create amazing things, this is an event not to be missed. So, mark your calendars, gather your treats, and get ready to savor the flavor-filled magic that is Buddy Valastro and the Cake Boss!
'Indulge in the Frosting: Find Out When the New Season of Cake Boss Will Start Baking'
Attention all pastry enthusiasts and frosting aficionados! The moment we've all been waiting for has finally arrived! Get your baking pans ready, because the Cake Boss is about to whip up some sugary magic once again. So, dust off your aprons and get ready to indulge in the frosting like never before, because the new season of Cake Boss is almost here! Brace yourselves for a tantalizing whirlwind of cake disasters, hilarious fondant mishaps, and jaw-dropping creations that will leave you craving more. With Buddy Valastro and his team of master bakers at the helm, you know you're in for an epic treat. Watch as they navigate through sticky situations and prove that with a little bit of sugar and a whole lot of laughter, anything is possible. So, mark your calendars, set your alarms, and get ready to embark on a whimsical journey full of flour-covered escapades and cakes that defy gravity. Let the baking bonanza begin!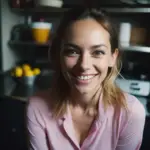 Austin is a witty and vivacious blogger who has a knack for making people laugh. With her infectious sense of humor, she effortlessly brings joy to her readers through her blog posts. But Austin's talents don't stop there - she is also a passionate cook and baker. Her kitchen is her sanctuary, where she experiments with flavors, creates mouthwatering dishes, and bakes delectable treats that leave everyone craving for more.