How To Order A Birthday Cake At Disney World
Exploring the Magical World of Disney Cakes
Pack your stretchy pants and prepare for a sugary adventure, because we're about to dive headfirst into the magical world of Disney cakes! Imagine a place where layers of moist cake are held together by walls of buttercream frosting, where fondant is sculpted into adorable Mickey Mouse ears, and where edible princesses frolic in a sea of sprinkles. It's like Willy Wonka's factory, but with a touch of pixie dust and a whole lot of mouse-shaped nostalgia. From gravity-defying castle masterpieces to cut-out cookies that sparkle like a unicorn's disco ball, this enchanting realm is a sweet tooth's paradise. So grab your fork, your appetite, and a magical bib, and let's explore this sugar-coated wonderland together. Just don't be surprised if you leave with a newfound desire to start a career as a professional cake taster!
Planning Your Dream Birthday Celebration at Disney World
So you've decided to go big for your birthday this year and what better place to do it than Disney World? Strap on your Mickey ears and get ready for the most magical birthday celebration of your life! Planning your dream bash at the happiest place on earth might seem like a daunting task, but fear not, my fellow Disney enthusiasts. Step one: choose your theme park. With four to choose from, it's like being a kid in a candy store, except that candy store is actually a magical kingdom filled with princesses, talking animals, and Dole Whip. Step two: gather your squad. You can't tackle Space Mountain alone, so round up your trusty sidekicks and get ready for some epic group photos with Cinderella's Castle as your backdrop. Step three: don't forget the snacks. Indulge in a Mickey-shaped ice cream bar, devour a turkey leg the size of your forearm, and wash it all down with a giant Dumbo-sized soda. Step four: make sure to get a birthday makeover. Whether you want to be transformed into a majestic mermaid or a dashing pirate, the Bibbidi Bobbidi Boutique has got you covered. And finally, step five: end the night with a spectacular fireworks show, because what birthday celebration is complete without explosions of color in the sky? So there you have it, folks. Grab your mouse ears and start planning your dream birthday bonanza at Disney World, where the only thing better than the rides are the memories you'll make.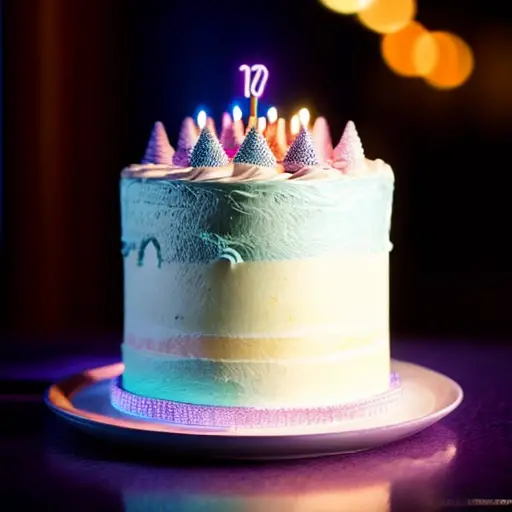 So, you've decided to visit the land of magic, the one and only Walt Disney World! You're all set to have the time of your life, filling your days with thrilling rides, enchanting shows, and of course, indulging in delicious foods. But wait, there's one particular aspect of your Disney experience that requires an entire playbook to tackle – yes, I'm talking about navigating Disney's extraordinary cake ordering process.
First things first, forget about those typical cake ordering experiences where you simply stroll into a bakery, point to a cake you fancy, pay, and off you go. Oh no, my friend, here in the Disney realms, things work in a whole different dimension. Picture this: you're standing in front of an endless list of cake options, each one more magical and mouth-watering than the last. There are Mickey-shaped cakes, castle cakes, princess-themed cakes – you name it. It's a sugar-loaded dream come true!
But hold your horses, dear reader, because choosing a cake at Disney is no ordinary task. You'll need to summon your inner detective skills to solve the mysteries of flavors, sizes, and customization options. Should you go for the classic chocolate or dare to taste the exotic flavors Disney has to offer? That's a decision that will require some serious contemplation. And let's not forget the size – do you want a cake big enough to feed a kingdom or just a handful of royal taste-testers?
Once you've miraculously chosen your dream cake from the extensive menu, strap on your seatbelt, because it's time to dive headfirst into the magical world of customization! Disney goes above and beyond here. When they say they can put anything on a cake, they truly mean anything. Want Mickey Mouse and Donald Duck playing volleyball on your cake? Sure thing. How about Elsa from Frozen conducting an orchestra of singing penguins? Absolutely possible. You dream it, Disney creates it – just be prepared to dedicate a significant portion of your trip planning solely to this piece of culinary art.
But wait, there's more! The cherry on top (pun intended) is that delivering your masterpiece-sized cake to the kingdom of Disney World is by no means a piece of cake. It's a whole adventure on its own. With multiple restaurants and dining options spread across the four parks and various resorts, ensuring your cake reaches its intended destination can feel like an elaborate treasure hunt. You might find yourself whispering secret codes like 'Ariel's Grotto' or 'Belle's Enchanted Dining' to the Disney staff, hoping they'll lead you to the hidden cake-carrying team. It's an exhilarating experience, really.
In the end, my fellow Disney enthusiasts, if you're determined to embark on this extraordinary cake ordering process, keep your cool, plan ahead – perhaps take a break from researching FastPasses to devote some quality time to this endeavor – and above all, have fun with it. After all, what's a vacation to Disney World without a little dash of whimsy, a sprinkle of magic, and a slice of cake that tastes just as enchanting as it looks?
Unveiling the Perfect Birthday Cake: Tips and Tricks at Disney World
Get ready to indulge in the icing-filled wonderland at Disney World because we're spilling all the secrets on unveiling the perfect birthday cake! Yes, folks, it's time to embark on a sugar-coated adventure that will make any sweet tooth weak at the knees. From towering treats that could double as Cinderella's castle to adorable character-designed masterpieces, Disney World knows how to turn flour and sugar into pure magic. But hold onto your mouse ears, because we're about to reveal the tips and tricks to make your birthday cake dreams come true. So turn on your sweet tooth radar and get ready to meet your match made in frosting heaven!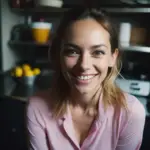 Austin is a witty and vivacious blogger who has a knack for making people laugh. With her infectious sense of humor, she effortlessly brings joy to her readers through her blog posts. But Austin's talents don't stop there - she is also a passionate cook and baker. Her kitchen is her sanctuary, where she experiments with flavors, creates mouthwatering dishes, and bakes delectable treats that leave everyone craving for more.